Landscaping Waste
✓ Servicing Albuquerque and the region
✓ No hassle no hidden fee dumpster rental
✓ Get a quote now, call (505) 207-0320
✓ Customer friendly staff
✓ Fastest delivery and pickup in NM
✓ Hundreds of satisfied customers
When we hear the term landscaping, the first thing that comes to our mind is fun and excitment! Many homeowners here in Albuquerque organize regular landscaping projects for their yards. This kind of task does not require much money, superior DIY skills or too much time to put up great upgrades to your lawn and garden.
Don't be one of these people who spend thousands of dollars to improve their yards. The only thing that you need is your creative artistic skills. You can always remodel the place as you like. However after your landscaping project is completed, then comes the daunting task of cleaning up the place.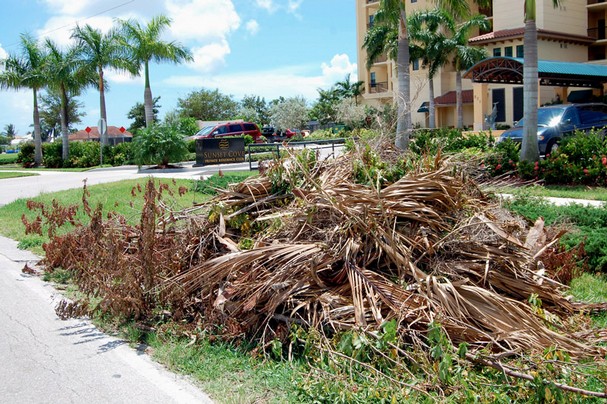 As soon as you finish your landscaping work, you will need to clean up all your mess. Renting a roll-off dumpster could be a wise choice. Although it is possible for you to throw away your junks all on your own, the work could be stressful if there is too much junk to be removed. Why not spend a small amount of money for a dumpster container rental. It is going to make your work a lot easier without getting any headache. We know your time is precious, hence get a dumpster to pick up the loads.
Landscape architects have been promoting the decreasing landscaping project's waste for several years, and it is excellent that nowadays many people already know the benefits of reusing and recycling.
Throwing away our yard waste properly makes a considerable and positive difference, not only by reducing the environmental impact but also by making the most of our resources.
Landscaping: do you need a dumpster at all?
In New Mexico landscaping projects and yard works need vigorous energy as well as skill, patience, and the appropriate gardening tools. You need great preparation for whatever type of job you plan or what particular size of a project is going on.
Your backyard may consist of different items, and it could range from a simple cleaning task up to a few tree excavations. Whenever your project may produce a high amount of debris and yard clutter no matter its size, and renting a dumpster is going to make your life much more comfortable.
Yard Debris Removal
For the projects that are going to need a bit more labor and produce a lot of debris removal, you may consider renting a dumpster. Just so you know, roll-off dumpsters come in different sizes, usually 10, 20, 30, and 40-yard sizes. Dumpsters are very convenient for cleanup projects especially works that include grass clippings, stump, shrub and tree removal.
How to Choose the Dumpster Size
Picking the proper size may require some awareness and a good idea of what needs to get done, because there is no reason to spend more money than should be, so do not rent a large dumpster if a smaller one can do the job. A 10-yard dumpster is approximately the smallest size of all our dumpsters for rental and is the standard choice for homeowners.
Make sure to select the right yard waste dumpster for your landscaping project.
What Can You Put in Your Yard Waste Dumpster?
Waste dumpsters can accommodate all common forms of vegetal yard debris that may crop up throughout yard maintenance. Dumpsters are also developed to remove landscape debris which may include the following:
Shrubs: Whole or chipped
Grass Leaves: Bagged or lose
Small Branches: Whole, trimmed or chipped
Small Logs: Always ask the dumpster rental company the diameter of logs they allow.
Stumps: Accepted depending on the area.
Dirt: Only uncontaminated dirt is accepted.
Easy Albuquerque Dumpster Rentals offers a convenient and sustainable solution for managing landscaping waste in the Albuquerque area.
Yard Work Securitry Tips for Lawn Debris Removal
Cleaning up your yard here in Albuquerque or in the surrounding counties can be tough and possibly dangerous. Remember all these tips to avoid injuries and accidents with your yard work:
Make sure to wear the correct cloth which includes long sleeves and pants with a pair of sturdy shoes.
Secure a protective eyewear and hearing guard when utilizing power equipment.
Ensure proper hydration especially during warm weather.
Avoid persistent interactions with substances and fertilizers.
Call your utility company for any concerns or issues.